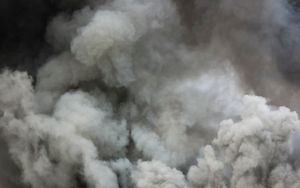 Lorissa possesses an indefinable quality, a wildness — like unkempt grass. She seems to linger in the dusky spaces between — not quite here, but not in the next place either. She moves slowly, like the turning of leaves; she's never in a rush. She derives deep satisfaction from even the smallest acts of creation, like arranging a vase of flowers. Her feet are set firmly into the earth, with a reverence for nature granted her by Saulteau first-nations blood. Her music feels like the fondest road trip memories, or lazy days in the long grass; like a golden afternoons' dreams. 
She was born on a Tuesday in January 1990, narrowly evading the neon 80's, and grew up in the small industrial village of Taylor, set deep in the yawning Peace River Valley in northern British Columbia. It was a childhood steeped in music and mountains — long evenings spent by firelight to the hum of her father's guitar, ear pressed to a chest, listening to the laughter and the crickets and the sparks and the pops. 
Music was intrinsic to life. She learned piano from age six and guitar from age seventeen, but beyond and beneath the black and white theory of it, writing songs and creating melodies seemed to be spontaneously happening in her all the time. Her parents' love of good music saw her roaming the summers for concerts and festivals, which only added fuel to the already raging musical fire within her. She longed for that feeling of freedom and kinship she imagined the bands must feel; she was deeply inspired, head brimming with lofty dreams of performing. 
In 2009 she threw herself into the world of  performance and recording, riding a swell of opening act shows throughout the province and beyond. By spring 2010 she had won local music competition 'Rockin the Peace' and was on her way to recording two albums with friend and producer Josh Rob Gwilliam. 'Be the Change' and 'Found in Rust' are  imbued with her wild soul, untempered and full of heart the way that only raw, young songwriting can be. 
In 2011 she met Zach Lefebvre in deep Great Lakes Ontario, and formed an instant musical bond. They became 'Wildwood Soul,' and in 2013, amid a seamless blending of guitar, fiddle and cello and rich, woody harmonies, they embarked on 'The Wanderlust Tour.' Lorissa and Zach continue to work as a duo cross country, and after seven years of creating together they are releasing their first album. She also still weaves shimmery sounds locally with the likes of sweet songbird Amber Busche. Over the last ten years she has had the deep pleasure to work with such artists as Rik Leaf, Peter Katz, Aaron Pritchett, Lindi Ortega and Tasman Jude. 
Lorissa's life is full of joys; she chooses to be inspired every day, whether by a deep and winding conversation, a fleeting moment of light, or a wayward feather found in the woods; beauty is everywhere. She believes in speaking kindly, listening intently and that the love you put into things always comes back to you. She's working hard at breathing life into her dreams, and making some potent, silky-sweet music along the way.